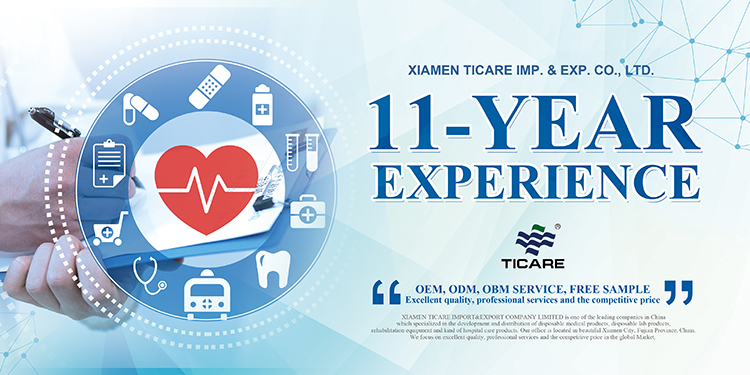 What is Gauze Sponge?
Gauze sponge is a disposable medical product commonly used in internal medicine and surgery. They are usually made of gauze and are used to absorb blood and other liquids and clean wounds. When used in surgery, they are called surgical sponges.

The materials used to make medical gauze sponges include cotton and non-woven materials. In addition to its various sizes, layers and fabrics, gauze sponges can also be sterile and non-sterile. The open weave design of the gauze sponge helps to remove dead tissue from the surface of the skin and vertically wick liquid from the wound to any secondary dressing to help prevent skin tissue impregnation.



Surgical sponge with X-ray
Surgical sponges left in the body cavity after surgery can cause complications and are a common surgical error. For this reason, counting them as they are used and deleted is a common checklist item. When the non-radiation sponge is forgotten during the operation, "textile tumor" or "cotton tumor" will form. Some sponges include a radiopaque strip so that they can be located by X-rays.
Specification:
40's*40's Cotton Yarn
With or without X-ray thread
Mesh: 18*12, 19*15, 24*20, 26*18
Ply: 4, 8, 12, 16
Edge: Folded or unfolded
Size: 5 cm × 5 cm (2 in × 2 in), 7.5 cm × 7.5 cm (3 in × 3 in), and 10 cm × 10 cm (4 in × 4 in)
Feature:
1. The sterile 100% cotton gauze sponge is ideal for wound dressing, wound dressing and general wound care
2. "C-fold" design helps reduce loose threads and fluff
3. Strictly control manufacturing to ensure that the packaging is clean and free of debris, and the edges are folded to prevent it from falling apart; easy-to-open envelopes are carefully sealed to prevent the intrusion of dust and contaminants

4. The surgical sponge is packed in a coated paper envelope to reduce fiber fragments
Package:
100PACKET/CTN

Carton Size(cm):
52*27*20

MOQ.:
5000 PACKET