PRODUCT INFORMATION
3-way stopcock is a commonly used connecting tool in the medical field, mainly used to transport liquids. It consists of 2 female Luer ports and a male Luer lock.
How it works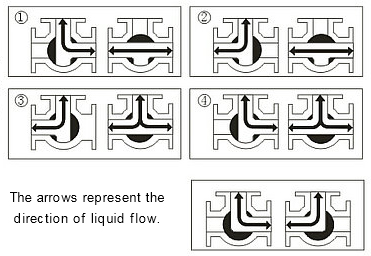 (* Reprinted from http://www.doooyi.com/)
[For more information about our product, email us at: enquiry@ticarehealth.com.]
PRODUCT BENEFITS
- For single use
- EO sterile
- Latex free

ADDITIONAL INFORMATION
Interested in more Products?
- 3 way stopcock with extension tubing


PACKAGING INFORMATION
- Single pack: hard case blister pack, sterilized
- Packing: 50 pcs/box, 1000 pcs/carton
- CTN size: 47x28x54cm
COMMON QUESTION
Q1: Why does the medicine leak when using the 3-way stopcock?
A1: When the medical tee leaves the factory, the valve is in the state that all three channels are open by default. Before dispensing the medicine, we need to close the valve of the other channel. Avoid leakage of medicine and waste of medicine due to the third interface problem.

Most of the leakage of medicine is related to the syringe. When using the tee, do not pull out the rubber piston of the syringe, which will cause the syringe to be unsealed, which will not only produce bacteria, but may also cause medicine leakage.
Q2: Why are there a lot of bubbles generated?
A2: If the air in the syringe and the three-way valve is not emptied, a lot of air bubbles will be generated when mixing the medicine, especially for some relatively thick liquids. Push and pull the medicine back and forth in the syringe, a large number of air bubbles will be distributed in the liquid, and it is difficult to subside.

Therefore, we must empty the air in the syringe before and after extracting the liquid medicine, and before starting the medicine mixing, we need to empty the air in the three-way, and then carry out the three-way mixing operation.

Q3: What should I do if there is too much liquid?
A3: A 10ml syringe is generally used for daily dispensing, so the total amount of the two products for a single dispensing is generally controlled within 10ml.

If we need to mix more than 15ml of medicine, it is recommended to divide it into several times and use the tee to operate according to the proportion.