Custom Cartoon Pattern Cohesive Bandage
Feature:
1. Waterproof and breathable, good ventilation
2. Prevent muscle and joint injury.
3. Increase body natural healing power.
4. To avoid and prevent from the Strained Ligament.
5. Reduce muscle fatigue and recover muscle and joint injury.
6. Support your muscles and joints without restricting movement.
7. Self-adhesive, by the self-adhesive force of the polymer glue
8. Easy to tear, easy to open
9. Non-stick skin, hair
10. High elasticity
11. Length of each roll of sports tape is 4.5m after stretching, enough for you to use.
12. Width: Approx.5cm/2″
13. Main material: Non Woven Fabric
14. suitable for athletic and outdoor usage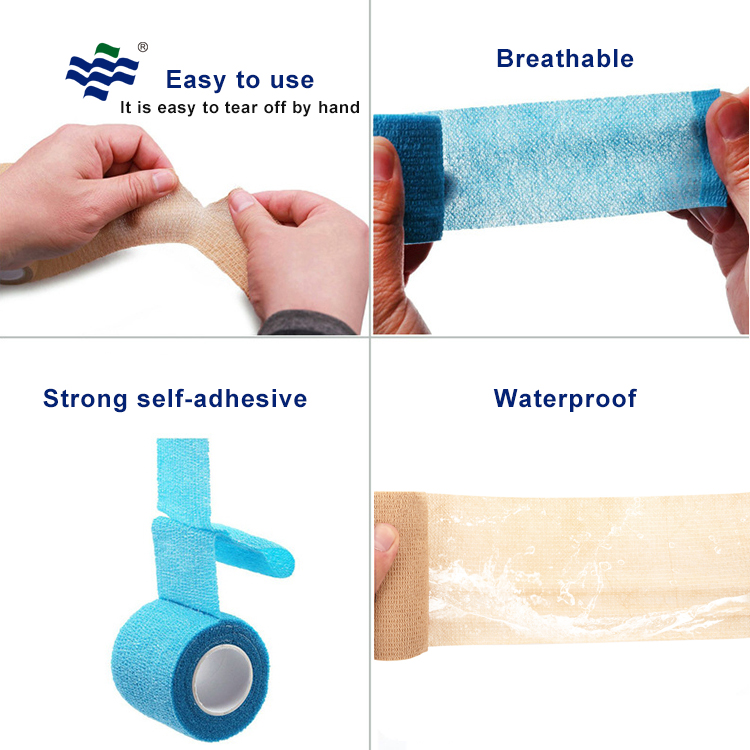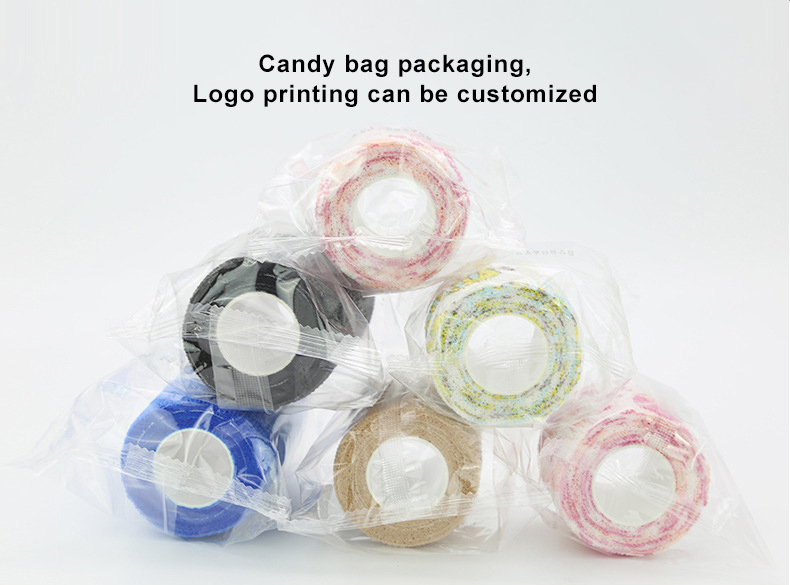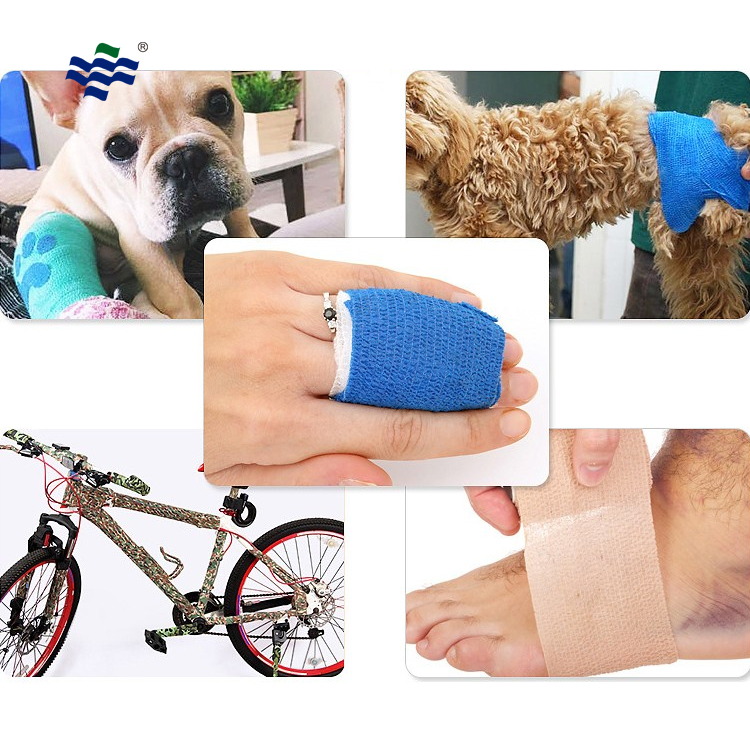 Instructions:
1. First layer close to the skin with gauze bandage.
2. With a bandage around a turn first to the winding, half width of each turn to cover at least before the turn, until after wrapping.
3. Do not bandage the last turn contact with the skin, and it should be completely cover the front turn, to ensure a good fit.
4. Dressing after remaining bandages can self-adhesive back to a roll bandage dressing and application.