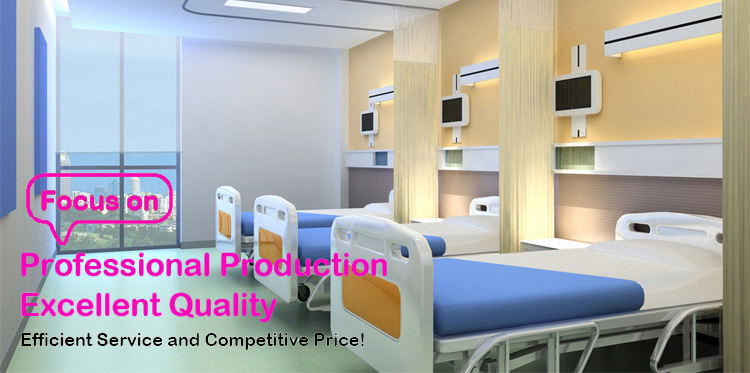 Ventilators Machine For Icu Hospital Use
Icu Ventilator For Hospital has CE and FDA certificates and meets European and American standards.
The Ventilator is a model of multi-purpose life-support machine. This machine uses the air operated electric control, the microcomputer technology. Selects imports the primary device to guarantee the equipment movement stably reliable. Colored (TFT) the screen demonstrates each kind of examination and the establishment parameter, which is a section of ideal breath treatment plant. It is suitable in all different levels of hospitals for internal medicine of surgery, gynecology, pedology, first aid, ICU and so on which are administrative offices equipments.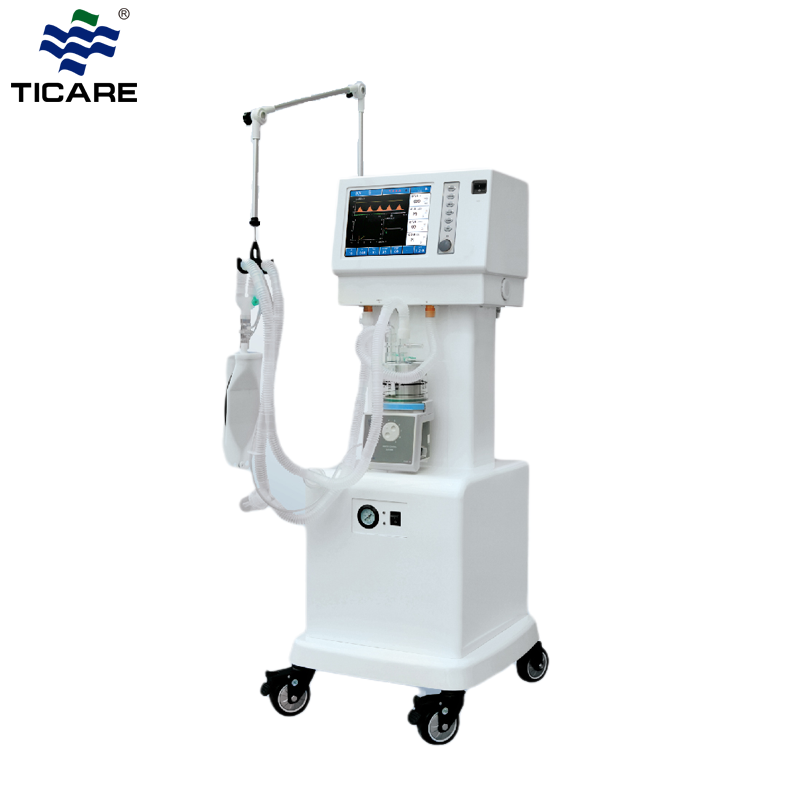 Main technical parameters
Ventilator
■Display mode :10.4-inch High-definition TFT color LCD screen display
■Ventilation mode:VCV、PCV、SIMV、PSV、PSV+SIMV、CPAP
■Ventilation function:PEEP、SIGH 、standby 、IP、IRV
■Ventilation parameters
tidal volume:20~1800ml
rate:2~120bpm
SIMV rate:2~20bpm
I:E:4:1~1:8
Inspiratory trigger pressure:-10~10 cmH2O
Flow trigger sensitivity:1-20L/min
PEEP:0~25 cmH2O
Pressure control:3~60 cmH2O
Presure limit:5~60 cmH2O
Pressure slope:1~10 gear
Flow rate setting:1~10 gear
Expiratory trigger sensitivity:10%~90%
Time control:1~10s
SIGH:1.5 times the inspiratory time(60-120 times adjustable)
Inspiratory platform:0~50%
Oxygen concentration:21%~99%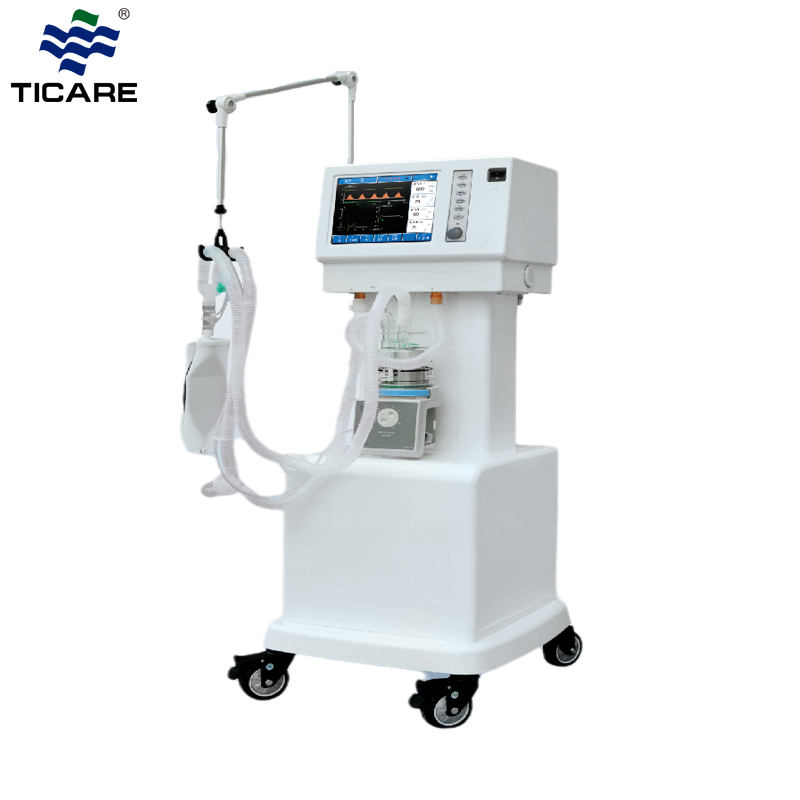 ■ Parameters for ventilation monitoring
VI tidal volume, VE tidal volume, Minute Ventilation volume, IPPV rate, SIMV rate, total respiratory rate, autonomous breathing rate, I/E, peak pressure of airway, average pressure, PEEP, Inspiratory trigger pressure, inspiratory platform, oxygen concentration, battery capacity , pressure - time waveform, flow rate - time waveform, flow-volume loop, pressure –volume loop
■Security Alarm System
Oxygen Concentration alarm
upper limit setting range:21%~99%
low limit setting range:18%~80%
Airway pressure alarm
upper limit setting range:5~60 cmH2O
low limit setting range:0~50 cmH2O
minute ventilation volume alarm
upper limit setting range:1~20L/min
low limit setting range:0~19L/min
Tidal volume
upper limit setting range:10~1800ml
low limit setting range:0~1700ml
Respiratory rate
upper limit setting range:10~99bPm
low limit setting range:0~50 bPm
Sustained high-pressure alarm:it will give alarm when stress have consistently been higher than 30 cmH2O
Suffocation alarm
Gas shortage alarm
Low pressure of Oxygen alarm
Low pressure of Air alarm
Power alarm
Intubation off alarm
battery voltage alarm
■Power:AC 220V 50Hz
UPS、 Storage Battery
■ Manipulator
■ air compressor with "standby" function
Company information
ABOUT US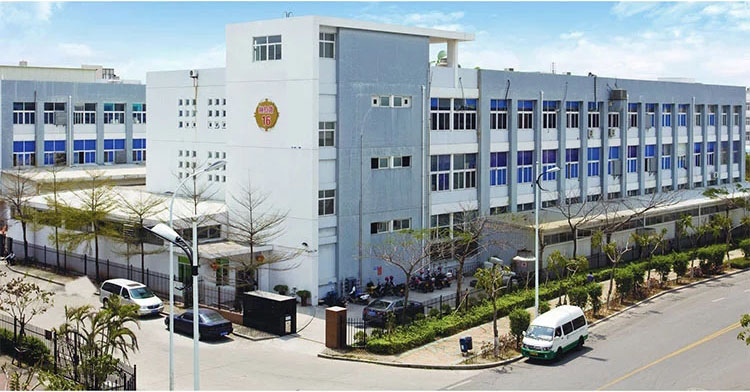 Fujian Xiamen TICARE Import And Export Co.,Ltd. Specializes In Medical, Production And Sales Of Medical.
It's Main products include manual resuscitator, Medical bandage, Medical Tape, Rehabitation Equipments,Non-woven products.Our company is professional manufacture hospital using uniform and hospital shoes and so on. There are professional manufacture team and sales team and after sales service department.
Our Factory



Our factory specializes in the production of medical consumables, the manufacturing team of the medical
device industry, the sales team and the after-sales service department.
Exhibition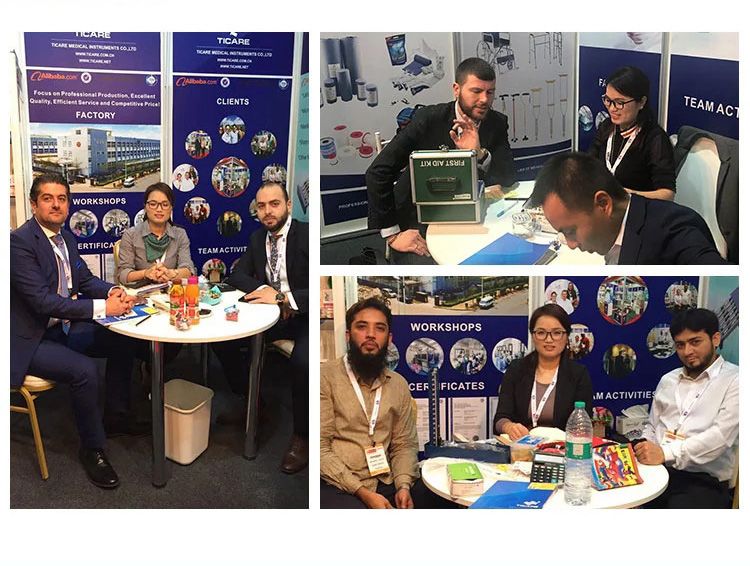 Certificate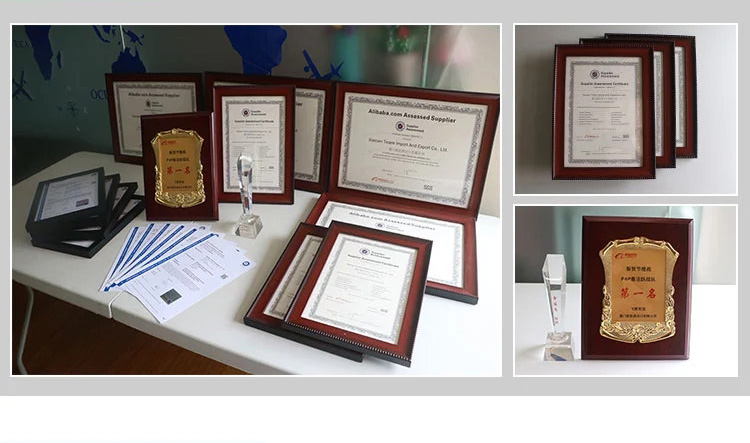 Packaging and shipping

Contact us
Contact or send message to us! Get information about recent promotional activities!

FAQ
1. What is the MOQ?
Different item with different requested,generally no less than 2000 usd for one order(sample order could be discussed)
2.Is sample free available before order confirmed?
Most of consumables sample could be free for you. But as a basic, sample freight collect.
3.How to place order?
A. Contact us online directly or send enquiry list with item name, Specification & quantity to our email address, a specific seller will contact and negotiate with you about all details.
B. TT Pre-payment 30%after received our proforma invoice, and then start to production.
C. Shipping & pay the balance 70% while we are making all documents to you.
D. We will keep in touch with you after you got the goods for a better service and your any kind suggestion.