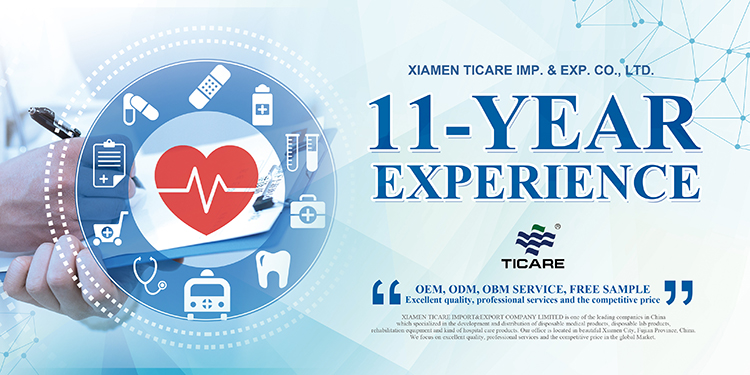 IV Cannula Fixation Dressing is a kind of sterile adhesive dressing with a pad at the point of injection for the reliable cannula fixation. There is an incision in the middle of the dressing, and at the end of the incision, there is a cushion made of soft viscose, which does not conform to the point of injection.
Usage:
Fixing I.V Catheter, PICC and CVC;
Fixing anaesthesia catheter, pulmonary artery catheter, hemodialysis catheter and PCA;
Care for friction skin or wet skin, such as skin care after trachea incision, skin care when gatism, bedsore precaution;
Care for slight bruise, cut, suturing wound;
Accessorial dressing for fixing other dressings.

1. Waterproof: waterproof and impermeable to bacteria
2. Breathable and transparent: provide the best recovery environment
3. Hypoallergenic and appropriate viscosity: no irritation to wounds, low sensitivity
4. Ultra-thin, high elasticity: PU film thickness is 0.02mm-0.025mm
5. Quality assurance: CE, ISO13485 assurance