TICARE® HEALTH is a unique & excellent manufacturer and supplier of disposable oxygen delivery product for hospital. Provide one-stop solutions and professional customized services, including OEM, ODM and OBM.
PRODUCT INFORMATION
The Chest Seal from TICARE sets the standard for the prevention, management and treatment of open and/or tension pneumothorax that may result from penetrating chest trauma.
Two seals, each packaged individually, are designed to allow the user to apply the seal on either the entry or exit wound, while also having the option to apply only one and store the other as the situation requires.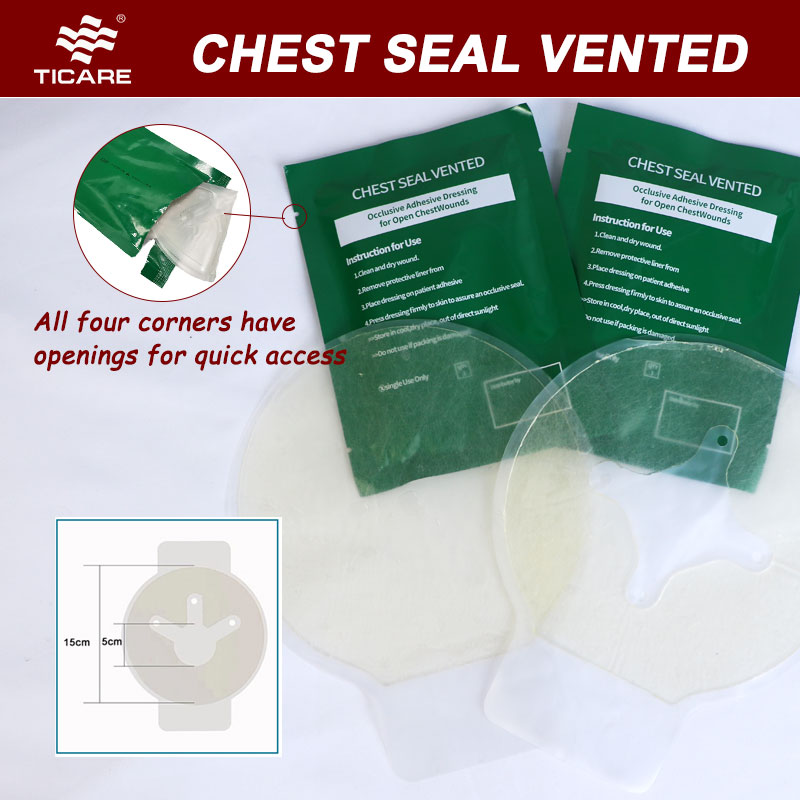 For more information about our product, email us at enquiry@ticarehealth.com.
Vented Chest Seal
The 4 vent channels are designed to allow blood to escape, allowing the vent to remain fully operational even if three of the four channels are blocked. Advanced hydrogel technology provides superior adhesion.
Non-vented Chest Seal
The purpose of a chest seal is to prevent air from entering the chest cavity through a deep or puncture wound to the chest wall.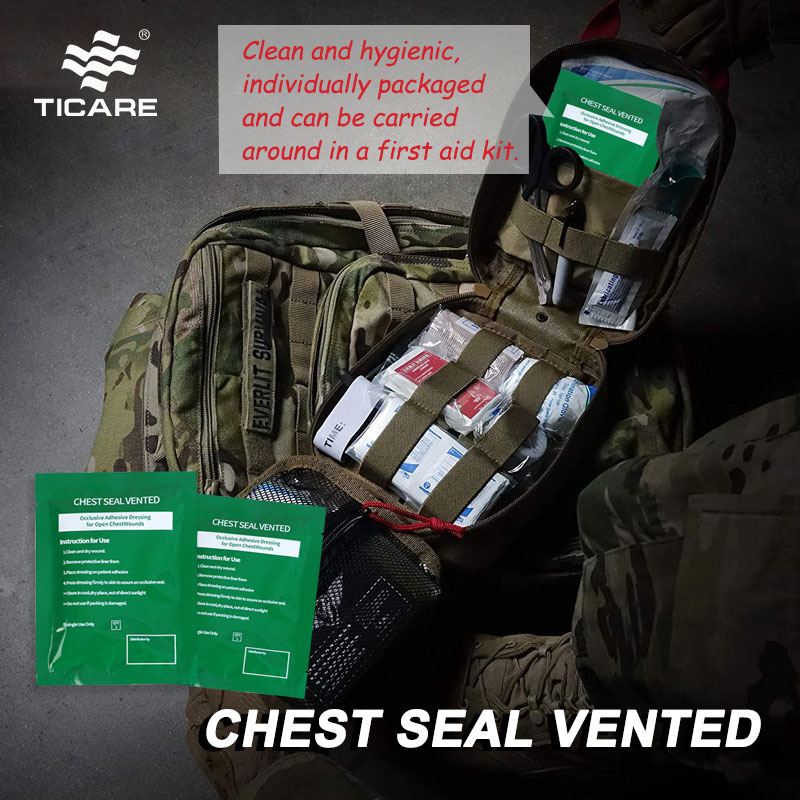 HOW TO USE
If you are providing emergency treatment for a chest wound, follow these steps to apply a chest seal: